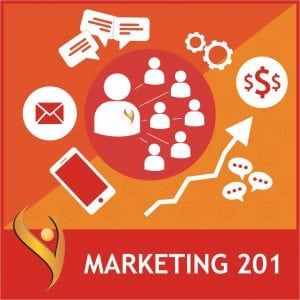 Building great relationships with your customers is one of the most important duties that we have as business owners and this is something that does not have to cost a lot of money. There are three ways of building great relationships with your customers and prospects, relationships that will help you build up a base of loyal repeat customers.
Personally connecting with your current customers
Email Marketing
Making sure you are offering Excellent Customer Service!
Many times it is the little unexpected things that we do that mean the most and keeps that customer coming back to our business over and over!
A handwritten thank you note when you have done a large job for a customer, thanking him for his business and telling him how much you appreciate the fact that he trusted you with his order! Another time to send a thank you note is when you meet someone new at a networking meeting.
These are both great strategies in showing your appreciation and building a new relationship or improving a relationship that you want to see grow even more.
Connect With Your Customers To Build Great Relationships!

The best way to start building great relationships with your customers is to connect with each one of your current and lost customers. Start out by making 3 lists.
Current High Volume Customers
Current Lower Volume But Repeat Customers
Former or Lost Customers
Create some scripts that will make it easier for you to talk to people. I have found that by having the scripts in front of me, it just made it easier as I was talking to them and I did not forget anything. You can also print out a script for each customer and fill in the blank as you are talking to them. This was always my favorite way of working with my customers on the phone. I still to this today. Keeping notes makes it a lot easier to recall what they said for future reference.
Call each one of your customers- Start with your current high volume customers – Ask them questions such as:
"What is it that you like about our products or services? In your opinion, what it is that I can do to improve my company or service to you? Do you have a particular time of year that works best for you that we could sit down and plan out some promotions for you?"
If it is a customer that you are no longer working with, you will ask them different questions such as:
"I know that you are no longer using us as your supplier for your gift items and promotional products. Is there a way that we can change that? If you don't mind my asking, what was it that I did or did not do that made you decide to go elsewhere?"

As you are talking to them, tell them about your referral program and how it works.
After you finishing talking to each customer, fill out a thank you note, thanking them for taking the time to talk to you and insert some business cards. Make sure that you tell them to sign the back of the business cards before they hand them out to their family, friends and acquaintances. This handwritten Thank You note will go a long way in helping to build your new customer relationship with that customer and it will be something that they will not forget!
Getting your customers opinions and feedback is extremely valuable to your business and makes it a lot easier to plan your strategies as to how to work with them and provide them with the type of services and products that they will be anxious to purchase from you. They really do appreciate you asking them what they need. This can be the beginning of a long working relationship with each one of your customers.
'If you don't have any kind of relationship with a customer, they're simply not going to be a customer,' says Brent Leary, a columnist for Inc. Technology and the co-founder and partner of CRM Solutions, LLC., based in Stockbridge, Georgia. 'If we can build a relationship where they know who we are, they like what we can do, and give an example of how we can help them, then we can give them the trust and that helps solidify relationships.'
This is part of the Embroidery Business Marketing System program that I am teaching. Click Here to get signed up for it. I have a lot of great information for you!
Please follow and like us: