To All Embroiderers: If You Want A Fast Start or Are Stuck In Your Embroidery Business!
Launch Your Embroidery Business The Right Way!
This is for the Technical and the Business side of your Embroidery Business.  If you do not know how to run your business,
you are not going to make any money!
Hands On-One on One Training.  You Have Our Full Attention!  Here are some of the embroiderers that have spent 5 days inside our
Rapid Start Bootcamp!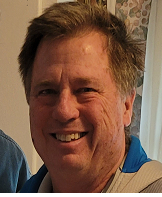 "I recently spent a week with Joyce Jagger and her son David doing an in-person Rapid Start Bootcamp. Joyce is an incredible teacher and the ability to spend one on one time with an industry leader was the opportunity of a lifetime. Joyce has a passion for the embroidery business and it shows through her enthusiasm as she teaches you all the insider tricks to producing high-quality embroidery.
She methodically brought me through all the elements of producing great work including: editing digitized files to improve the look and efficiency of your project, proper hooping techniques, proper and consistent placement, how to make the embroidery stand out on the garment, proper thread tensions, improved needle changing techniques and much much more.
In addition to the mechanical side of the business, Joyce spent an equal amount of time on the business end with time spent on learning to use tracking forms, pricing embroidery specific to your shop, and marketing ideas. Was the time and money spent on the training worth it? You Betcha it was!! Time spent with someone who actually cares about you and your business is priceless, I recommend Joyce to anyone new or experienced in the business!"
David Bentz
You Betcha Designs
Are you ready to take things to the next level and finally achieve a full-time income? If You Have Learned a Lot From The Free Information On The Internet, But It's Still Not Working For You;
Then It's Time To Get Hands On!
Spend 5 Days In Our Rapid Start Training Center And You Will Be Excited And Ready To Launch!
You have your machine, you may even have your software, but now what do you do? The salesman said to watch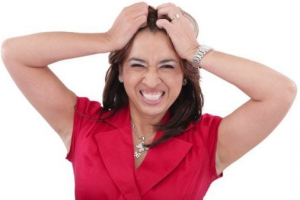 some free videos on the internet and you will know everything you need to know to start your business.  Unfortunately, you found out that it does not work that way.
It's one thing to watch videos on the internet, it's another whole thing to be there with the machine, hands on the machine working side by side with a Master!  That's how you get better!
"YouTube" is great, but you are not going to build a six-figure business and beyond watching "YouTube" videos.
You have spent so much time and money trying to get this business off the ground and no matter what you do, you are running out of time and money! Discover how you can stop this and get a Rapid Start in your Embroidery Business so that you can be making money NOW!
What Are You Going To Learn In The Rapid Start Training Center?
This 5-Day Rapid Start Bootcamp will take you from the beginning of "How To Embroider" and get you "Ready to Launch Your Business"
the right way!
Day 1 - Embroidery Done Right
Day 2 - Production Done Right
Day 3 - Lettering & Design Done Right
Day 4 - Pricing Done Right
Day 5 - Design Software or Business Fundamentals - Your Choice!
Click Here to download an application for the Rapid Start Bootcamp.  When I receive the finished application, I will then send you a link to schedule a Free call to see if this will be the right fit for you.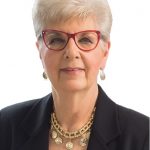 I am Joyce Jagger, The Embroidery Coach and I am here to help you get that rapid start in your embroidery business started and make it easier for you so that you can avoid a long learning curve! My passion is to help you improve your embroidery skills so that you can provide higher-quality products and increase your embroidery business profits!
As a former owner of a profitable embroidery business, I am now in the business of helping you start your own profitable embroidery business or help you take your current embroidery business to a higher level. I have helped many embroidery business owners turn their unprofitable businesses into a business that they could be very proud of.
I have worked with brand-new embroiderers getting them started on the right path from day one and they have created very profitable embroidery businesses! I have also worked with Embroidery Business Owners that have been in the business for 15 years and more to help them get to the next level or provide higher-quality embroidery. I have spent over a decade helping other embroiderers increase their profits. An embroidery business can be very lucrative when you have the right systems, approach, and tools in place! Let's get you on the right path to building a highly-profitable embroidery business today!
Click Here to download an application for the Rapid Start Bootcamp.  When I receive the finished application, I will then send you a link to schedule a Free call to see if this will be the right fit for you.