"Can This Shop Be Saved"

was a contest ran by"Stitches Magazine!" All of the subscribers of "Stitches Magazine" were eligible to apply for a Shop Makeover. Craig Wold in Stevens Point, Wisconsin,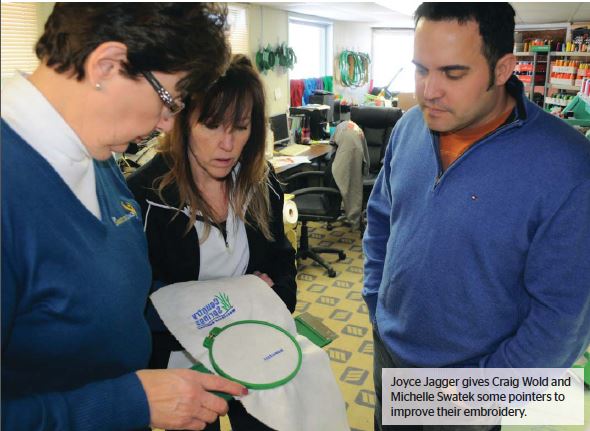 owner of Point Embroidery & Screen was the winner of the contest.

The Editor of "Stitches Magazine", Nicole Rollender asked me to go to Craig's place of business and help him get his business organized and on a better path to profit.

Here is a link to the story,"Can This Shop Be Saved!"Craig was a great student to work with and it was a great pleasure to work with Theresa Hegel, the writer from"Stitches Magazine"! Below are some video highlights that were taken during the Shop Makeover!