Do You Feel Like Your Embroidery Business Is Consuming All Of Your Time, Controlling Your Life & You're Still Not Making Enough Money?
Are You Tired Of The Struggle Or Ready To Give Up?
At one point in my embroidery business, I was exactly where you are. I totally get it! I did not know what to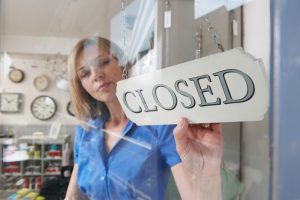 do,  did not know where to turn and was ready to give up. I finally poured my heart out to my accountant, who had been after me to raise my prices, and he became my personal coach! Without his help, I do not think I would have made it! He was so inspirational to me and helped to guide me out of the mess that I was in. I worked 7 days a week, and could not take a paycheck because there was never enough left over for me and it was a huge struggle. My embroidery business had consumed my whole life and I felt like I was in a trap! Thankfully that was over 30 years ago but a distant memory that I will never forget!
If I had Personal Embroidery Coaching when I first started my business, I would never have gotten into that disorganized mess, to begin with.
I Do Not Want To See Any Embroidery Business Owners Go Through The Hard Struggles
That I Went T

hrough!


Personal Embroidery Coaching Would Help To Avoid

These Hard Struggles!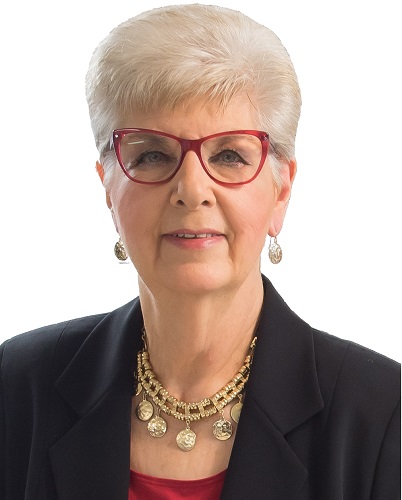 I am Joyce Jagger, The Embroidery Coach, an expert in Embroidery Business Training, and currently have the longest-running Embroidery Coaching Program on the Internet.
As a former owner of a profitable embroidery business, I am now in the business of helping you build a successful embroidery business or help you take your current embroidery business to a higher profit level. I have spent the past two decades helping embroiderers succeed in getting started and increasing their profits. Embroidery can be a very lucrative business when you have the right systems, approach, and tools in place!
My goal as The Embroidery Business Coach is to help you build a sustainable, profitable business that provides high-quality embroidery to your customers. By providing guidance and support in key areas such as pricing, marketing, and quality control, I can help YOU achieve your goals and grow your business. We Can Help You Succeed!
You now have help and it is time for you to reach out and take advantage of it. Continuing to go through struggles because you think you do not have the money to do anything else is a huge mistake! It is costing you much more than you actually think! The days roll into weeks, the weeks roll into months and the months roll into years! I went through 15 years like this! It was so stupid of me and yet I did not know any different at the time and did not know what to do to break free from that bondage!
Now Through My Experiences and Pulling Myself Out of That Trap,
I Can Help You Do The Same!

Imagine…
Having the right place to go to get your embroidery business questions answered!
Having the foundations and systems all set up in your business!
Having your business all organized and you know everyday exactly what you are going to be doing!
Having your accounting system set up the right way and you can track your profitability at all times!
Joyce's "Personal Embroidery Coaching Program" Is
That Place For You!
During this one-on-one "Personal Embroidery Coaching" program designed specifically for you, you will:
Get your embroidery business set up or re-organized so that you can move forward quickly
Have a plan or road map to help you to the next step
Set up your systems to run your embroidery business smoothly

Figure out who your ideal customer is and what you are offering them
Learn what it takes to create the high-quality embroidery that will bring back your customer's order after order
Create a lead generation system that will turn your marketing into an ideal customer magnet
Finally, Have a Profitable Pricing Structure that works with every pricing scenario
Define and implement your marketing strategy
Understand what to say to your ideal customers that will help you close more sales and make more money
Have peace of mind knowing that you have someone there that is holding your hand through each step of the way
Help you change your life
And so much more!
This program is designed to help you personally virtually online.  The length of the program is determined by you and what you need in your business!  I do not have a canned program that is set for everyone!  Each business is different and each individual business owner has different needs!
"Personal Coaching with Joyce gave me the confidence I was lacking. Her business management skills are perfect for the small and large embroidery shop. Her teaching style put me at ease and was very patient with me. The way Joyce broke things down into steps, made everything understandable and do-able, not overwhelming.
I now have the tools to succeed with my business, not just pay my own bills. I am so glad I hired Joyce for my personal coach and will do so in the future if needed."
Laura Driesel
Owner, Aunt LuLu's Embroidery
The Embroidery Coach Coaching Program helps with discipline and how you practice it! It is what you need during those moments between inspiration to jump-start your business and get it off the ground quickly. Click on the link to fill out an The Embroidery Coach Coaching Program Application  and we will have a conversation to see if this program is right for you.
When I receive your questionnaire, I will review it and send you a link to set up an appointment for a free consultation. I really look forward to working with you and helping you get your business to where you envision it to be!
Joyce Jagger
The Embroidery Coach