To All Embroiderers: If You Want A Fast Start or Are Stuck In Your Embroidery Business!
Discover The Secret To A Rapid Start In Your
Embroidery Business!
Are You Tired And Frustrated Because You've Tried Everything So Far That You Have Learned From Other People And It's Not Working For You?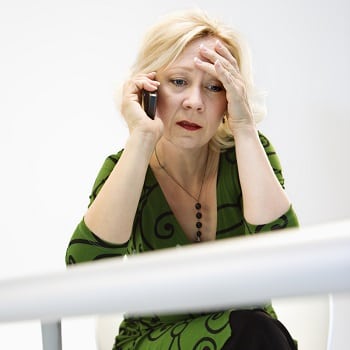 You have spent so much time and money trying to get this business off the ground and no matter what you do, you are running out of time and money! Discover how you can stop this and get a rapid start in your embroidery business so that you can be making money NOW!
Are you ready to take things to the next level and finally achieve a full time income?
Maybe you've been working now for quite some time maybe even several years trying to figure out how to get this business started so that you can finally make a living at it! You may even feel like you should have a Master''s Degree in trying to learn how to run this business, but you're kind of like the kid that comes out of college with an MBA but can't run a simple office cause he's never done it.
Even With All Of The Knowledge You Have 'Äì You Haven''t Been Able To 'Äì Let''s Call It What It Is 'Äì Make Money With It!
Something keeps holding you back
Not enough Customers coming in your door

Or you are stuck on what to offer your Customers

Or you have 1000 different ideas for products or niches and you keep jumping from one to another

Or you don''t know how to create a good price list

Or you don't know how to deal with the new fabrics

Or you start things and don't finish them

Or you make so many mistakes that your pile of wrong garments eats up all of your profits

Or you get distracted and cannot focus on you work

Or all of the above!!!
Or maybe you have lots of knowledge but you are still missing a few pieces so you keep trying to fill in the blanks, but you and I both know that based on the past, there will still be holes until you actually DO IT!
So . . . that's where I come in!
I Want To See You START MAKING MONEY!
Now, you might be thinking, well that's what I've been trying, but it hasn;t worked so far.
And that's where what I'm going to share with you is going to come in.
You see, you've been getting stuck on something –
the mechanics (the how to embroidery)

Or you get that right, but you question the quality of your work

Or you get that right, but you get distracted and cannot stay focused

Or you get that right, but you can't find the customers

Or you get that right, but you need someone to help you with your systems

Or you get that right, but you want someone to ask questions of

Or you have that, but something else is still missing



The truth of the matter is this:

Whatever Has Been Holding You Back, We Have To Break You Through It!

I am Joyce Jagger, The Embroidery Coach and I am here to help you get that rapid start in your embroidery business started and make it easier for you so that you can avoid a long learning curve! My passion is to help you improve your embroidery skills so that you can provide higher quality products and increase your embroidery business profits!
As a former owner of a profitable embroidery business I am now in the business of helping you start your own profitable embroidery business or help you take your current embroidery business to a higher level. I have helped many embroidery business owners turn their unprofitable businesses into a business that they could be very proud of.
I have worked with brand new embroiderers getting them started on the right path from day one and they have created very profitable embroidery businesses! I have spent over a decade helping other embroiderers increase their profits. An embroidery business can be very lucrative when you have the right systems, approach and tools in place!
You see, you are tired of doing it the old way that isn't working right?
And You Are Ready To Look At It a Whole New Way, a New Way That Can Take You To The Next Level, Right?
Imagine… what it would be like to have an embroidery business that will bring you in a steady income day after day!
Imagine… Sleeping peacefully at night knowing that your business is working right and you are making a good profit!
You see, one of the old problems is that you have been told that you must be competitive or you are not going to get any work. With high quality work you have charge more!
Another old problem, What is high quality work? What does it look like? Who can teach me how to do that?
You see, without high quality embroidery you cannot set your business apart from other embroidery businesses!
Without high quality work it is tough trying to get in enough work to pay all of the bills!
So now you are in a trap because you think that you have to be charging less than the competition so that you can get the work!
That is the tough way to do it! You work and work and work, day after day just to keep the money coming in to pay the bills. It's like a vicious cycle and you never get ahead!
Now, I have worked with hundreds of clients over the years, and I've seen what works for beginners and what doesn't.
I've seen what make embroiderers get stuck and who succeeds, and how they get that success.
And one of the things I've discovered is that when embroiderers are constantly trying a lot of different things instead of sticking to one until it is perfected, they tend to fail.
Or maybe you have lots of knowledge but you are still missing a few pieces and you keep trying new things to fill in the blanks, but you and I both know that based on the past, no matter how much you keep trying based on your old methods, there will still be holes until you actually find a new way to DO IT!
Maybe that's you.
If so, you are going to love what I've created for you . . . .
Here's the thing, we've been talking about this idea of building the training center in the basement home of my now for a few months! Now it is finally here!
Introducing:

Personalized Embroidery Business In The Embroidery Coach Training Center!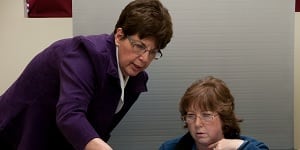 This is going to give you the opportunity to get unstuck in your business, to move forward at a much faster pace. You are going to have many options to choose from! This is Personalized Embroidery Business Training at a fraction of the cost!
Are you new to embroidery and want to learn fast? 3 Day Rapid Start Embroidery Bootcamp!
Are you new to embroidery but want a fast start in getting your business off the ground? 5 Day Rapid Start Embroidery Business Bootcamp!
Have you been in business for a while but still do not have your Pricing Or Marketing Plan in place – 3 Day Rapid Start Business Basics Bootcamp!
Do you need a day with me to strategize and plan out the next step in your business so you can take your business to the next level? A VIP Day!
You see, The Reason We Are Doing This Is Because We Are NOT Able To Reach The Amount Of People That Are Demanding Our Services!
Spending so much travel time on the road working with other embroiderers has robbed me of the time that I could be training you from my home. Training from my home means you come directly to me in my training center or I come to you directly into your home from my training center through the power of the internet. Either way, this is one to one direct training designed just for you and your needs!
This is going to give you the option to train with me at a significant savings and have all of the same advantages as if I was in your location with you. This is a whole new concept in training and my son, David and I, are both so excited and looking forward to working with you!
This will be intensive training to give you the Rapid start in your Embroidery Business to help you get over the feeling of being stuck! That is not a fun place to be and it is time to cure that unstuck feeling!
http://trainingcentertestimonials.s3.amazonaws.com/Sue Pollman Testimonial.mp4

Click on the Link below to Select Your Options!
3 Day Rapid Start Embroidery Bootcamp!
5 Day Rapid Start Embroidery Business Bootcamp!
3 Day Rapid Start Business Basics Bootcamp!