I found this new magnifying light that is great tool to use to remove stitches.  I am so excited about this light and I want to share it with you.  I have used many different tools in the past for removing stitches, but this is the best tool to remove stitches that I have found.  You can stand it on the floor and move it anyplace that you want or you can remove the extender bar and place it on your table right in front of you.
Removing stitches is not a fun thing to do, but at times we all have to do it and you want to make the job as easy as possible and with less time.  This tool makes it easy to use and see exactly what you are doing.  It also helps to get a closer view to avoid creating holes in the fabric.
The ones in the past that I have used, I had to clamp them to the table and they were not always convenient.  This one is much more convenient and it less intrusive than the standard fluorescent magnifying lamps to remove stitches.
It has variable light intensity with 3 different settings. I found this to be very helpful.  The magnification is 2.5 times and it made it very easy to see the stitches and remove them.  Here are some pictures of David using the lamp. You can see him using the seam ripper as well as 
"Peggys" Stitch Eraser!
 Peggy and I became good friends a long time ago!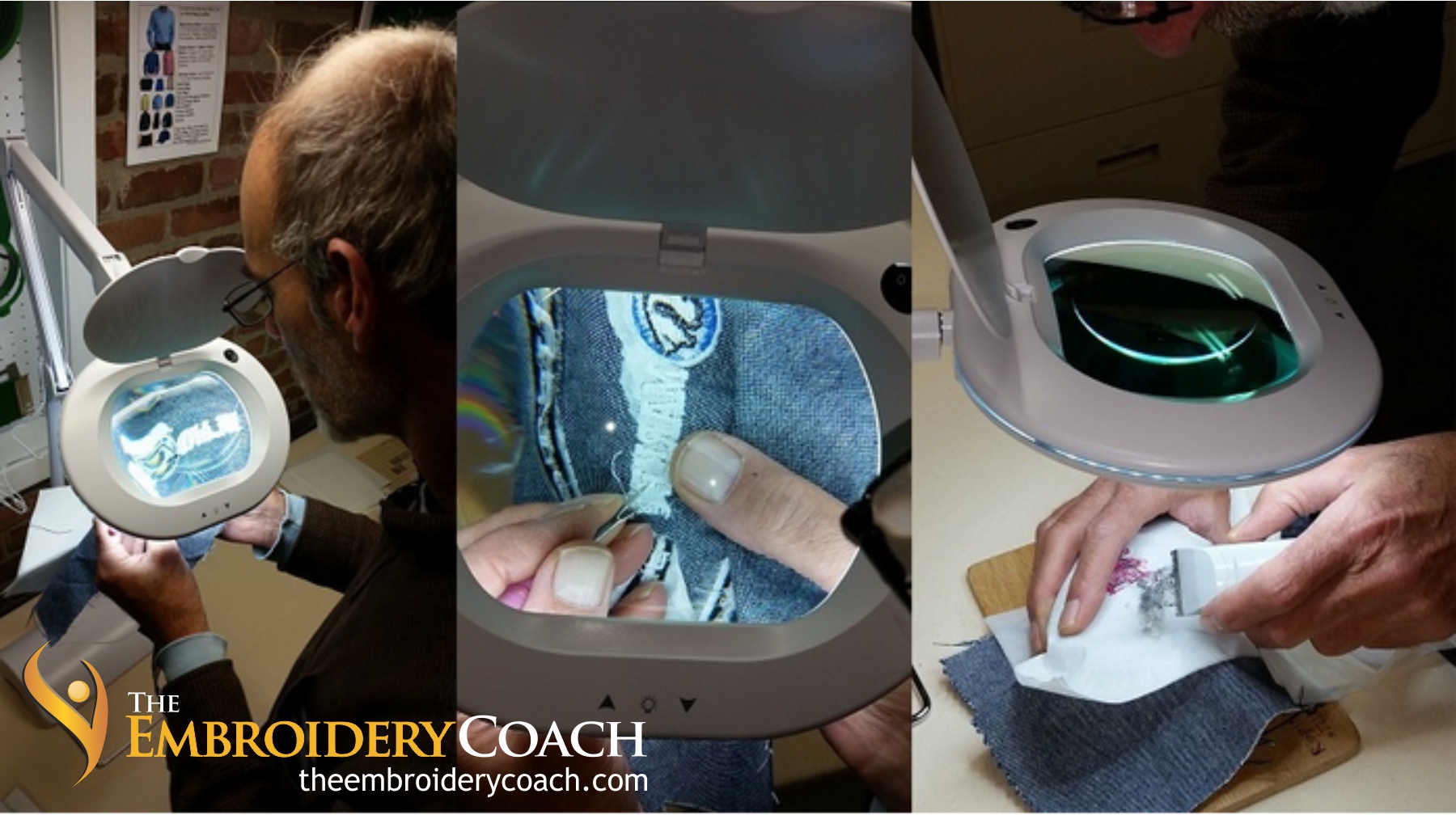 When David tested it out, he was very excited when he realized how easy it was to see the stitches and be able to remove the stitches without creating holes in the fabric.  Click on the picture to view it full size.